Two fun birds with one happy stone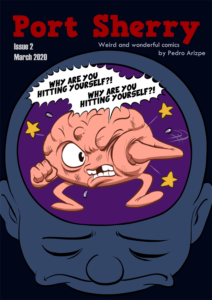 This is the first comic from Port Sherry – Issue 2!
It is featured along with 6 comics yet to be published. You can read it now in its entirety as a reward for $3 and up tiers on my Patreon or as a direct purchase through Gumroad!