The Modern Prometheus
on
December 2, 2020
at
12:00 am
This comic first appeared in Port Sherry – Issue 7 (August).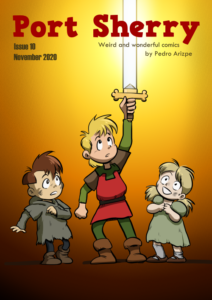 Issue 10 (November) is now available on Patreon and Gumroad!
By the way, thank you for all your comments in recent weeks. I have notifications from the site turned off (the page crashes with them on) and I only check the dashboard once a week, when I post, so it's only then that I see all those kind words. Thank you, I really appreciate them. I'll try to check in and reply more often.