The dreaded ring
on
August 31, 2021
at
12:00 am
I was reading a book of J.R. Williams' cartoons and there were a few about how dreadful it was to receive a telegram in the early 1900s: they were almost exclusively used to send bad news.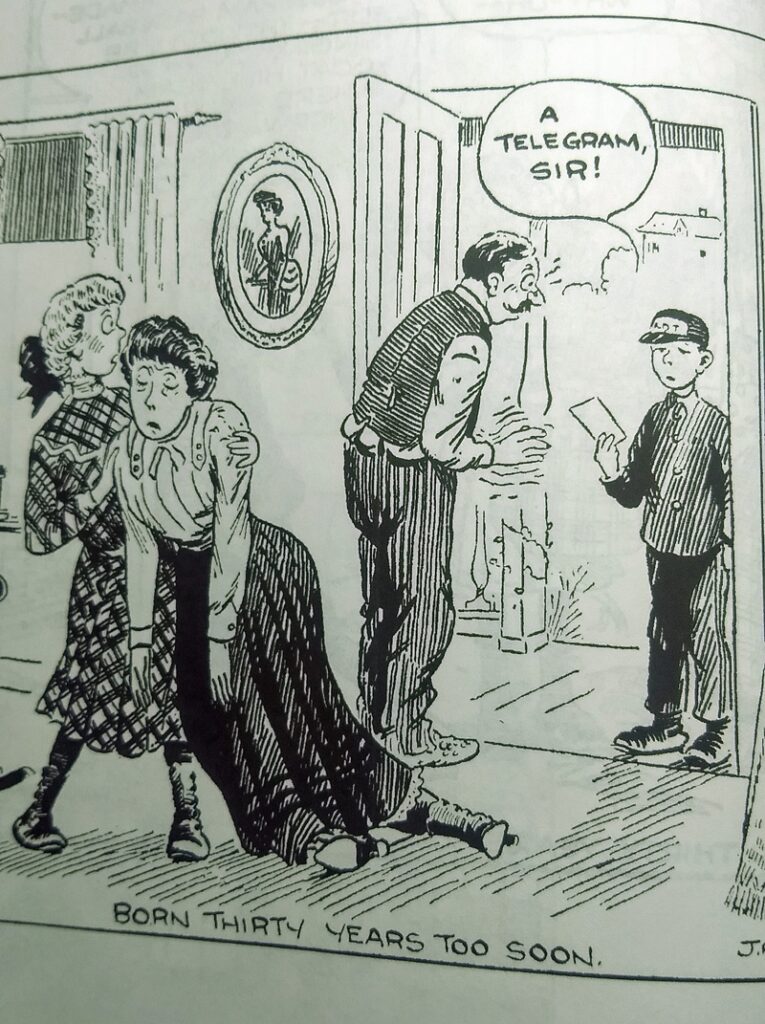 There's a seriousness about receiving phone calls that unnerves me; the fact that for some reason something couldn't be a direct message or discussed in the chat. In fact, I've started to feel that way about email for a while now too…
Consider supporting my work! Becoming a patron would be great! If that's not your style, you can make a single donation through Ko-Fi too. Thank you!