Posts Tagged wedding
3 results.
on
April 7, 2010
at
12:00 am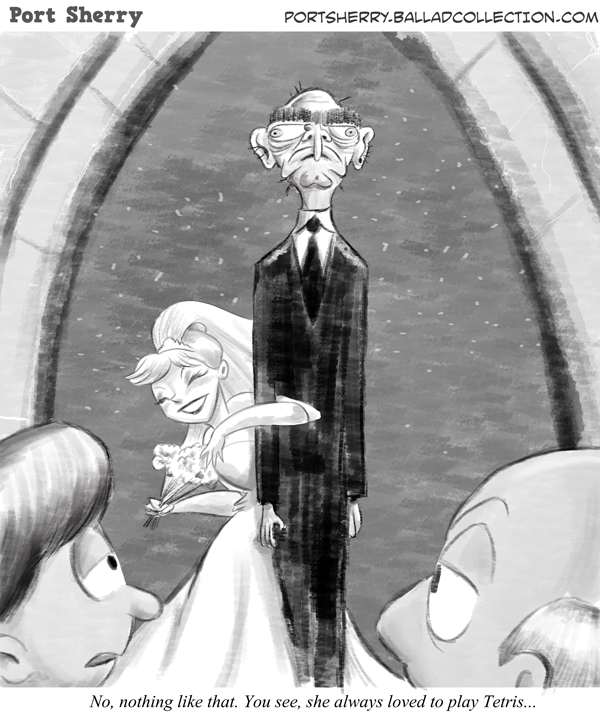 on
March 2, 2017
at
12:00 am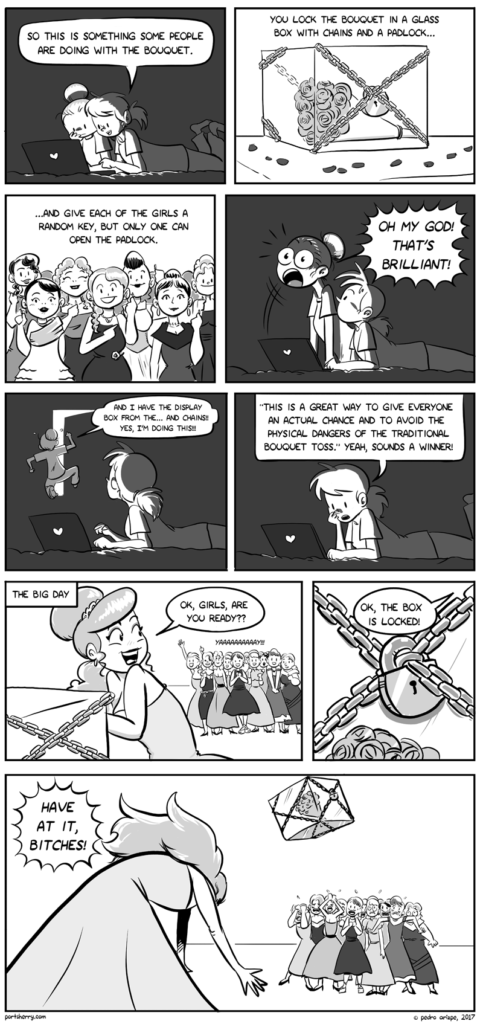 This is a happy week! (after a miserable one that had me sick and sleeping through most of it). My sister is getting married this weekend, so this comic is in no small part inspired by her relentless Facebook feed.[…]↓ Read the rest of this entry…
on
February 23, 2018
at
9:12 am

I expect there will be questions and objections. Hopefully this clears up most of them: this is actually a playground story I learned back when I was 8. It's a children's joke 😀 –P.A.